{"id":8091666284834,"title":"Verto study chair","handle":"verto-study-chair-frosty-blue","description":"\u003cp\u003eTime for homework!\nVerto is the perfect study chair for your child from the age of 5. The chair has adjustable seat height and depth, height adjustable and tiltable backrest, so it can be adjusted according to child preference to achieve a correct sitting posture and help them stay healthy in the workplace. Lockable wheels that are suitable for most floors.The chair comes in 3 colours. The colours match the colours of our STUDY desks. The chair is made of metal, plastic caps in grey, seat PU foam with polyester fabric. \nRecommended from the age of 5-12 years.\u003c\/p\u003e","published_at":"2023-01-26T15:20:27+01:00","created_at":"2023-01-24T18:08:08+01:00","vendor":"FLEXA","type":"CHAIR_STUDY_STUDY-CHAIR","tags":["CHAIR","GLS","Postal","STUDY","STUDY-CHAIR"],"price":43900,"price_min":43900,"price_max":43900,"available":true,"price_varies":false,"compare_at_price":null,"compare_at_price_min":0,"compare_at_price_max":0,"compare_at_price_varies":false,"variants":[{"id":44354571239714,"title":"Default Title","option1":"Default Title","option2":null,"option3":null,"sku":"82-10071","requires_shipping":true,"taxable":true,"featured_image":null,"available":true,"name":"Verto study chair","public_title":null,"options":["Default Title"],"price":43900,"weight":14900,"compare_at_price":null,"inventory_management":"shopify","barcode":"5706459090771","requires_selling_plan":false,"selling_plan_allocations":[],"quantity_rule":{"min":1,"max":null,"increment":1}}],"images":["\/\/flexaworld.com\/cdn\/shop\/products\/82-10071_52.jpg?v=1683875905","\/\/flexaworld.com\/cdn\/shop\/products\/82-10071_25.jpg?v=1683875905","\/\/flexaworld.com\/cdn\/shop\/products\/82-10071_24.jpg?v=1683875905","\/\/flexaworld.com\/cdn\/shop\/products\/82-10071_26.jpg?v=1683875905","\/\/flexaworld.com\/cdn\/shop\/products\/82-10071_27.jpg?v=1683875905","\/\/flexaworld.com\/cdn\/shop\/files\/82-10066_24_ed8c7590-200f-404b-b263-fa3c27666c45.jpg?v=1692796888","\/\/flexaworld.com\/cdn\/shop\/products\/82-10071_01.jpg?v=1692796888","\/\/flexaworld.com\/cdn\/shop\/products\/82-10071_22.jpg?v=1692796888","\/\/flexaworld.com\/cdn\/shop\/products\/82-10071_21.jpg?v=1692796888","\/\/flexaworld.com\/cdn\/shop\/products\/82-10071_11.jpg?v=1692796888","\/\/flexaworld.com\/cdn\/shop\/products\/82-10071_12.jpg?v=1692796888","\/\/flexaworld.com\/cdn\/shop\/products\/82-10071_23.jpg?v=1692796888","\/\/flexaworld.com\/cdn\/shop\/products\/82-10071_54.jpg?v=1692796888","\/\/flexaworld.com\/cdn\/shop\/files\/flexaworld_study_2000x2000px_matrix_Verto_91ebf27c-b51b-4d96-807a-9418dd52ec6d.jpg?v=1692796888"],"featured_image":"\/\/flexaworld.com\/cdn\/shop\/products\/82-10071_52.jpg?v=1683875905","options":["Title"],"media":[{"alt":null,"id":33204417626402,"position":1,"preview_image":{"aspect_ratio":1.333,"height":1536,"width":2048,"src":"\/\/flexaworld.com\/cdn\/shop\/products\/82-10071_52.jpg?v=1683875905"},"aspect_ratio":1.333,"height":1536,"media_type":"image","src":"\/\/flexaworld.com\/cdn\/shop\/products\/82-10071_52.jpg?v=1683875905","width":2048},{"alt":null,"id":33204417200418,"position":2,"preview_image":{"aspect_ratio":1.5,"height":1365,"width":2048,"src":"\/\/flexaworld.com\/cdn\/shop\/products\/82-10071_25.jpg?v=1683875905"},"aspect_ratio":1.5,"height":1365,"media_type":"image","src":"\/\/flexaworld.com\/cdn\/shop\/products\/82-10071_25.jpg?v=1683875905","width":2048},{"alt":null,"id":33204417167650,"position":3,"preview_image":{"aspect_ratio":1.384,"height":1480,"width":2048,"src":"\/\/flexaworld.com\/cdn\/shop\/products\/82-10071_24.jpg?v=1683875905"},"aspect_ratio":1.384,"height":1480,"media_type":"image","src":"\/\/flexaworld.com\/cdn\/shop\/products\/82-10071_24.jpg?v=1683875905","width":2048},{"alt":null,"id":33204417233186,"position":4,"preview_image":{"aspect_ratio":1.604,"height":1277,"width":2048,"src":"\/\/flexaworld.com\/cdn\/shop\/products\/82-10071_26.jpg?v=1683875905"},"aspect_ratio":1.604,"height":1277,"media_type":"image","src":"\/\/flexaworld.com\/cdn\/shop\/products\/82-10071_26.jpg?v=1683875905","width":2048},{"alt":null,"id":33204417265954,"position":5,"preview_image":{"aspect_ratio":1.449,"height":1413,"width":2048,"src":"\/\/flexaworld.com\/cdn\/shop\/products\/82-10071_27.jpg?v=1683875905"},"aspect_ratio":1.449,"height":1413,"media_type":"image","src":"\/\/flexaworld.com\/cdn\/shop\/products\/82-10071_27.jpg?v=1683875905","width":2048},{"alt":null,"id":43196845654347,"position":6,"preview_image":{"aspect_ratio":1.432,"height":1430,"width":2048,"src":"\/\/flexaworld.com\/cdn\/shop\/files\/82-10066_24_ed8c7590-200f-404b-b263-fa3c27666c45.jpg?v=1692796888"},"aspect_ratio":1.432,"height":1430,"media_type":"image","src":"\/\/flexaworld.com\/cdn\/shop\/files\/82-10066_24_ed8c7590-200f-404b-b263-fa3c27666c45.jpg?v=1692796888","width":2048},{"alt":null,"id":33204416971042,"position":7,"preview_image":{"aspect_ratio":1.333,"height":1536,"width":2048,"src":"\/\/flexaworld.com\/cdn\/shop\/products\/82-10071_01.jpg?v=1692796888"},"aspect_ratio":1.333,"height":1536,"media_type":"image","src":"\/\/flexaworld.com\/cdn\/shop\/products\/82-10071_01.jpg?v=1692796888","width":2048},{"alt":null,"id":33204417102114,"position":8,"preview_image":{"aspect_ratio":1.363,"height":1503,"width":2048,"src":"\/\/flexaworld.com\/cdn\/shop\/products\/82-10071_22.jpg?v=1692796888"},"aspect_ratio":1.363,"height":1503,"media_type":"image","src":"\/\/flexaworld.com\/cdn\/shop\/products\/82-10071_22.jpg?v=1692796888","width":2048},{"alt":null,"id":33204417069346,"position":9,"preview_image":{"aspect_ratio":1.333,"height":1536,"width":2048,"src":"\/\/flexaworld.com\/cdn\/shop\/products\/82-10071_21.jpg?v=1692796888"},"aspect_ratio":1.333,"height":1536,"media_type":"image","src":"\/\/flexaworld.com\/cdn\/shop\/products\/82-10071_21.jpg?v=1692796888","width":2048},{"alt":null,"id":33204417003810,"position":10,"preview_image":{"aspect_ratio":1.334,"height":1535,"width":2048,"src":"\/\/flexaworld.com\/cdn\/shop\/products\/82-10071_11.jpg?v=1692796888"},"aspect_ratio":1.334,"height":1535,"media_type":"image","src":"\/\/flexaworld.com\/cdn\/shop\/products\/82-10071_11.jpg?v=1692796888","width":2048},{"alt":null,"id":33204417036578,"position":11,"preview_image":{"aspect_ratio":1.325,"height":1546,"width":2048,"src":"\/\/flexaworld.com\/cdn\/shop\/products\/82-10071_12.jpg?v=1692796888"},"aspect_ratio":1.325,"height":1546,"media_type":"image","src":"\/\/flexaworld.com\/cdn\/shop\/products\/82-10071_12.jpg?v=1692796888","width":2048},{"alt":null,"id":33204417134882,"position":12,"preview_image":{"aspect_ratio":1.333,"height":1536,"width":2048,"src":"\/\/flexaworld.com\/cdn\/shop\/products\/82-10071_23.jpg?v=1692796888"},"aspect_ratio":1.333,"height":1536,"media_type":"image","src":"\/\/flexaworld.com\/cdn\/shop\/products\/82-10071_23.jpg?v=1692796888","width":2048},{"alt":null,"id":33204417659170,"position":13,"preview_image":{"aspect_ratio":1.333,"height":1536,"width":2048,"src":"\/\/flexaworld.com\/cdn\/shop\/products\/82-10071_54.jpg?v=1692796888"},"aspect_ratio":1.333,"height":1536,"media_type":"image","src":"\/\/flexaworld.com\/cdn\/shop\/products\/82-10071_54.jpg?v=1692796888","width":2048},{"alt":null,"id":42279668187467,"position":14,"preview_image":{"aspect_ratio":1.0,"height":2000,"width":2000,"src":"\/\/flexaworld.com\/cdn\/shop\/files\/flexaworld_study_2000x2000px_matrix_Verto_91ebf27c-b51b-4d96-807a-9418dd52ec6d.jpg?v=1692796888"},"aspect_ratio":1.0,"height":2000,"media_type":"image","src":"\/\/flexaworld.com\/cdn\/shop\/files\/flexaworld_study_2000x2000px_matrix_Verto_91ebf27c-b51b-4d96-807a-9418dd52ec6d.jpg?v=1692796888","width":2000}],"requires_selling_plan":false,"selling_plan_groups":[],"content":"\u003cp\u003eTime for homework!\nVerto is the perfect study chair for your child from the age of 5. The chair has adjustable seat height and depth, height adjustable and tiltable backrest, so it can be adjusted according to child preference to achieve a correct sitting posture and help them stay healthy in the workplace. Lockable wheels that are suitable for most floors.The chair comes in 3 colours. The colours match the colours of our STUDY desks. The chair is made of metal, plastic caps in grey, seat PU foam with polyester fabric. \nRecommended from the age of 5-12 years.\u003c\/p\u003e"}
{"add_on_alternative_1_placeholder":"Alternative add-ons","add_on_alternative_2_placeholder":"Add some storage","add_on_standard_placeholder":"Complete with mattress","assambly_guide_1":"gid:\/\/shopify\/GenericFile\/41516790481227","base_color":"Blue","care_instructions":["Wash with damp cloth"],"collection":"Study","collis-field":["82-10071"],"color":"Frosty Blue","color_references":["gid:\/\/shopify\/Product\/8091666284834","gid:\/\/shopify\/Product\/8091665629474","gid:\/\/shopify\/Product\/8091667235106"],"delivery_time":"2-5 business days","depth":{"value":62.0,"unit":"cm"},"designer":"In the design of children furniture the designers always focus on the child and it's changing needs, and the products are all designed to improve children's lives in one way or the other. We design safe enviroments for childrens development and stimulate children's natural curiosity and creativity. This permeates everything we do – from product development to production.","designer_button":"Read more","designer_button_url":"https:\/\/www.flexaworld.com\/pages\/flexa-design-team","designer_header":"FLEXA Design Team","designer_image":"gid:\/\/shopify\/MediaImage\/32971482759458","height":{"value":72.0,"unit":"cm"},"height_max":{"value":94.0,"unit":"cm"},"is_assembled":false,"material_1":"Mixed Materials","oos_delivery_time":"Empty","product_type":"Chair","product_usp":"Fast delivery, Free delivery*, Certified safe payment ","product_usp_1_description":"FLEXA timber is PEFC® and FSC® certified, your guarantee that your child's furniture can be traced back to responsible forestry. All our textiles are STANDARD 100 by OEKO-TEX® which means they have been tested for harmful substances to protect your child's health.","product_usp_1_headline":"Certified Materials","product_usp_2_description":"FLEXA furniture is made to last. Many of our products can be adjusted and rebuilt in new ways to fit the changing needs of your growing child. Quality, durability, and timeless design are never out of fashion – you can easily pass down your child's FLEXA furniture for generations to come. ","product_usp_2_headline":"We Grow Together","product_usp_3_description":"For more than 50 years, FLEXA has brought joy to children around the world with our unique combination of Danish design and the highest standards of safety and quality. The name FLEXA refers to the flexibility of our products, all carefully designed to help your child develop, both when they sleep, play and study.","product_usp_3_headline":"FLEXA Since 1972","recommended_user_age":"5 years","seat_height":{"value":35.0,"unit":"cm"},"seat_height_max":{"value":54.0,"unit":"cm"},"warrenty1":"2 years","weight":"14.9","width":{"value":65.0,"unit":"cm"}}
Mixed Materials
2 years
Fast delivery, Free delivery*, Certified safe payment
{"id":8091667235106,"title":"Verto study chair","handle":"verto-study-chair-mountain-grey","description":"\u003cp\u003eTime for homework!\nVerto is the perfect study chair for your child from the age of 5. The chair has adjustable seat height and depth, height adjustable and tiltable backrest, so it can be adjusted according to child preference to achieve a correct sitting posture and help them stay healthy in the workplace. Lockable wheels that are suitable for most floors.The chair comes in 3 colours. The colours match the colours of our STUDY desks. The chair is made of metal, plastic caps in grey, seat PU foam with polyester fabric. \nRecommended from the age of 5-12 years.\n\n\u003c\/p\u003e","published_at":"2023-01-26T15:20:26+01:00","created_at":"2023-01-24T18:08:53+01:00","vendor":"FLEXA","type":"CHAIR_STUDY_STUDY-CHAIR","tags":["CHAIR","GLS","Postal","STUDY","STUDY-CHAIR"],"price":43900,"price_min":43900,"price_max":43900,"available":true,"price_varies":false,"compare_at_price":null,"compare_at_price_min":0,"compare_at_price_max":0,"compare_at_price_varies":false,"variants":[{"id":44354577531170,"title":"Default Title","option1":"Default Title","option2":null,"option3":null,"sku":"82-10073","requires_shipping":true,"taxable":true,"featured_image":null,"available":true,"name":"Verto study chair","public_title":null,"options":["Default Title"],"price":43900,"weight":14900,"compare_at_price":null,"inventory_management":"shopify","barcode":"5706459090795","requires_selling_plan":false,"selling_plan_allocations":[],"quantity_rule":{"min":1,"max":null,"increment":1}}],"images":["\/\/flexaworld.com\/cdn\/shop\/products\/82-10073_52.jpg?v=1683877352","\/\/flexaworld.com\/cdn\/shop\/products\/82-10073_23.jpg?v=1683877352","\/\/flexaworld.com\/cdn\/shop\/products\/82-10073_17.jpg?v=1683877352","\/\/flexaworld.com\/cdn\/shop\/files\/82-10073_33.jpg?v=1685620184","\/\/flexaworld.com\/cdn\/shop\/files\/82-10073_32.jpg?v=1685620184","\/\/flexaworld.com\/cdn\/shop\/products\/82-10073_16.jpg?v=1685620184","\/\/flexaworld.com\/cdn\/shop\/products\/82-10073_24.jpg?v=1685620184","\/\/flexaworld.com\/cdn\/shop\/files\/82-10073_18.jpg?v=1685620184","\/\/flexaworld.com\/cdn\/shop\/products\/82-10073_25.jpg?v=1685620184","\/\/flexaworld.com\/cdn\/shop\/products\/82-10073_26.jpg?v=1685620184","\/\/flexaworld.com\/cdn\/shop\/products\/82-10073_27.jpg?v=1685620184","\/\/flexaworld.com\/cdn\/shop\/products\/82-10073_28.jpg?v=1685620184","\/\/flexaworld.com\/cdn\/shop\/files\/82-10066_24_91b95a77-e19d-4301-83f1-68fe84db8240.jpg?v=1692796915","\/\/flexaworld.com\/cdn\/shop\/products\/82-10073_54.jpg?v=1692796915","\/\/flexaworld.com\/cdn\/shop\/products\/82-10073_01.jpg?v=1692796915"],"featured_image":"\/\/flexaworld.com\/cdn\/shop\/products\/82-10073_52.jpg?v=1683877352","options":["Title"],"media":[{"alt":null,"id":33204422770978,"position":1,"preview_image":{"aspect_ratio":1.333,"height":1536,"width":2048,"src":"\/\/flexaworld.com\/cdn\/shop\/products\/82-10073_52.jpg?v=1683877352"},"aspect_ratio":1.333,"height":1536,"media_type":"image","src":"\/\/flexaworld.com\/cdn\/shop\/products\/82-10073_52.jpg?v=1683877352","width":2048},{"alt":null,"id":33204420346146,"position":2,"preview_image":{"aspect_ratio":0.796,"height":1675,"width":1334,"src":"\/\/flexaworld.com\/cdn\/shop\/products\/82-10073_23.jpg?v=1683877352"},"aspect_ratio":0.796,"height":1675,"media_type":"image","src":"\/\/flexaworld.com\/cdn\/shop\/products\/82-10073_23.jpg?v=1683877352","width":1334},{"alt":null,"id":41572623778123,"position":3,"preview_image":{"aspect_ratio":1.499,"height":1030,"width":1544,"src":"\/\/flexaworld.com\/cdn\/shop\/products\/82-10073_17.jpg?v=1683877352"},"aspect_ratio":1.499,"height":1030,"media_type":"image","src":"\/\/flexaworld.com\/cdn\/shop\/products\/82-10073_17.jpg?v=1683877352","width":1544},{"alt":null,"id":42365650370891,"position":4,"preview_image":{"aspect_ratio":0.666,"height":1612,"width":1074,"src":"\/\/flexaworld.com\/cdn\/shop\/files\/82-10073_33.jpg?v=1685620184"},"aspect_ratio":0.666,"height":1612,"media_type":"image","src":"\/\/flexaworld.com\/cdn\/shop\/files\/82-10073_33.jpg?v=1685620184","width":1074},{"alt":null,"id":42365650338123,"position":5,"preview_image":{"aspect_ratio":0.667,"height":1510,"width":1007,"src":"\/\/flexaworld.com\/cdn\/shop\/files\/82-10073_32.jpg?v=1685620184"},"aspect_ratio":0.667,"height":1510,"media_type":"image","src":"\/\/flexaworld.com\/cdn\/shop\/files\/82-10073_32.jpg?v=1685620184","width":1007},{"alt":null,"id":41572620697931,"position":6,"preview_image":{"aspect_ratio":0.666,"height":1613,"width":1075,"src":"\/\/flexaworld.com\/cdn\/shop\/products\/82-10073_16.jpg?v=1685620184"},"aspect_ratio":0.666,"height":1613,"media_type":"image","src":"\/\/flexaworld.com\/cdn\/shop\/products\/82-10073_16.jpg?v=1685620184","width":1075},{"alt":null,"id":33204420378914,"position":7,"preview_image":{"aspect_ratio":1.499,"height":1366,"width":2048,"src":"\/\/flexaworld.com\/cdn\/shop\/products\/82-10073_24.jpg?v=1685620184"},"aspect_ratio":1.499,"height":1366,"media_type":"image","src":"\/\/flexaworld.com\/cdn\/shop\/products\/82-10073_24.jpg?v=1685620184","width":2048},{"alt":null,"id":42365650403659,"position":8,"preview_image":{"aspect_ratio":1.5,"height":1043,"width":1564,"src":"\/\/flexaworld.com\/cdn\/shop\/files\/82-10073_18.jpg?v=1685620184"},"aspect_ratio":1.5,"height":1043,"media_type":"image","src":"\/\/flexaworld.com\/cdn\/shop\/files\/82-10073_18.jpg?v=1685620184","width":1564},{"alt":null,"id":33204422639906,"position":9,"preview_image":{"aspect_ratio":1.384,"height":1480,"width":2048,"src":"\/\/flexaworld.com\/cdn\/shop\/products\/82-10073_25.jpg?v=1685620184"},"aspect_ratio":1.384,"height":1480,"media_type":"image","src":"\/\/flexaworld.com\/cdn\/shop\/products\/82-10073_25.jpg?v=1685620184","width":2048},{"alt":null,"id":33204422672674,"position":10,"preview_image":{"aspect_ratio":1.5,"height":1365,"width":2048,"src":"\/\/flexaworld.com\/cdn\/shop\/products\/82-10073_26.jpg?v=1685620184"},"aspect_ratio":1.5,"height":1365,"media_type":"image","src":"\/\/flexaworld.com\/cdn\/shop\/products\/82-10073_26.jpg?v=1685620184","width":2048},{"alt":null,"id":33204422705442,"position":11,"preview_image":{"aspect_ratio":1.604,"height":1277,"width":2048,"src":"\/\/flexaworld.com\/cdn\/shop\/products\/82-10073_27.jpg?v=1685620184"},"aspect_ratio":1.604,"height":1277,"media_type":"image","src":"\/\/flexaworld.com\/cdn\/shop\/products\/82-10073_27.jpg?v=1685620184","width":2048},{"alt":null,"id":33204422738210,"position":12,"preview_image":{"aspect_ratio":1.449,"height":1413,"width":2048,"src":"\/\/flexaworld.com\/cdn\/shop\/products\/82-10073_28.jpg?v=1685620184"},"aspect_ratio":1.449,"height":1413,"media_type":"image","src":"\/\/flexaworld.com\/cdn\/shop\/products\/82-10073_28.jpg?v=1685620184","width":2048},{"alt":null,"id":43196851618123,"position":13,"preview_image":{"aspect_ratio":1.432,"height":1430,"width":2048,"src":"\/\/flexaworld.com\/cdn\/shop\/files\/82-10066_24_91b95a77-e19d-4301-83f1-68fe84db8240.jpg?v=1692796915"},"aspect_ratio":1.432,"height":1430,"media_type":"image","src":"\/\/flexaworld.com\/cdn\/shop\/files\/82-10066_24_91b95a77-e19d-4301-83f1-68fe84db8240.jpg?v=1692796915","width":2048},{"alt":null,"id":33204422803746,"position":14,"preview_image":{"aspect_ratio":1.333,"height":1536,"width":2048,"src":"\/\/flexaworld.com\/cdn\/shop\/products\/82-10073_54.jpg?v=1692796915"},"aspect_ratio":1.333,"height":1536,"media_type":"image","src":"\/\/flexaworld.com\/cdn\/shop\/products\/82-10073_54.jpg?v=1692796915","width":2048},{"alt":null,"id":33204420084002,"position":15,"preview_image":{"aspect_ratio":1.333,"height":1536,"width":2048,"src":"\/\/flexaworld.com\/cdn\/shop\/products\/82-10073_01.jpg?v=1692796915"},"aspect_ratio":1.333,"height":1536,"media_type":"image","src":"\/\/flexaworld.com\/cdn\/shop\/products\/82-10073_01.jpg?v=1692796915","width":2048}],"requires_selling_plan":false,"selling_plan_groups":[],"content":"\u003cp\u003eTime for homework!\nVerto is the perfect study chair for your child from the age of 5. The chair has adjustable seat height and depth, height adjustable and tiltable backrest, so it can be adjusted according to child preference to achieve a correct sitting posture and help them stay healthy in the workplace. Lockable wheels that are suitable for most floors.The chair comes in 3 colours. The colours match the colours of our STUDY desks. The chair is made of metal, plastic caps in grey, seat PU foam with polyester fabric. \nRecommended from the age of 5-12 years.\n\n\u003c\/p\u003e"}
{"add_on_alternative_1_placeholder":"Alternative add-ons","add_on_alternative_2_placeholder":"Add some storage","add_on_standard_placeholder":"Complete with mattress","assambly_guide_1":"gid:\/\/shopify\/GenericFile\/41516790481227","base_color":"Grey","care_instructions":["Wash with damp cloth"],"collection":"Study","collis-field":["82-10073"],"color":"Dark Mountain Grey","color_references":["gid:\/\/shopify\/Product\/8091667235106","gid:\/\/shopify\/Product\/8091665629474","gid:\/\/shopify\/Product\/8091666284834"],"delivery_time":"2-5 business days","depth":{"value":62.0,"unit":"cm"},"designer":"In the design of children furniture the designers always focus on the child and it's changing needs, and the products are all designed to improve children's lives in one way or the other. We design safe enviroments for childrens development and stimulate children's natural curiosity and creativity. This permeates everything we do – from product development to production.","designer_button":"Read more","designer_button_url":"https:\/\/www.flexaworld.com\/pages\/flexa-design-team","designer_header":"FLEXA Design Team","designer_image":"gid:\/\/shopify\/MediaImage\/32971482759458","height":{"value":72.0,"unit":"cm"},"height_max":{"value":94.0,"unit":"cm"},"is_assembled":false,"material_1":"Mixed Materials","oos_delivery_time":"Empty","product_type":"Chair","product_usp":"Fast delivery, Free delivery*, Certified safe payment ","product_usp_1_description":"FLEXA timber is PEFC® and FSC® certified, your guarantee that your child's furniture can be traced back to responsible forestry. All our textiles are STANDARD 100 by OEKO-TEX® which means they have been tested for harmful substances to protect your child's health.","product_usp_1_headline":"Certified Materials","product_usp_2_description":"FLEXA furniture is made to last. Many of our products can be adjusted and rebuilt in new ways to fit the changing needs of your growing child. Quality, durability, and timeless design are never out of fashion – you can easily pass down your child's FLEXA furniture for generations to come. ","product_usp_2_headline":"We Grow Together","product_usp_3_description":"For more than 50 years, FLEXA has brought joy to children around the world with our unique combination of Danish design and the highest standards of safety and quality. The name FLEXA refers to the flexibility of our products, all carefully designed to help your child develop, both when they sleep, play and study.","product_usp_3_headline":"FLEXA Since 1972","recommended_user_age":"5 years","seat_height":{"value":35.0,"unit":"cm"},"seat_height_max":{"value":54.0,"unit":"cm"},"warrenty1":"2 years","weight":"14.9","width":{"value":65.0,"unit":"cm"}}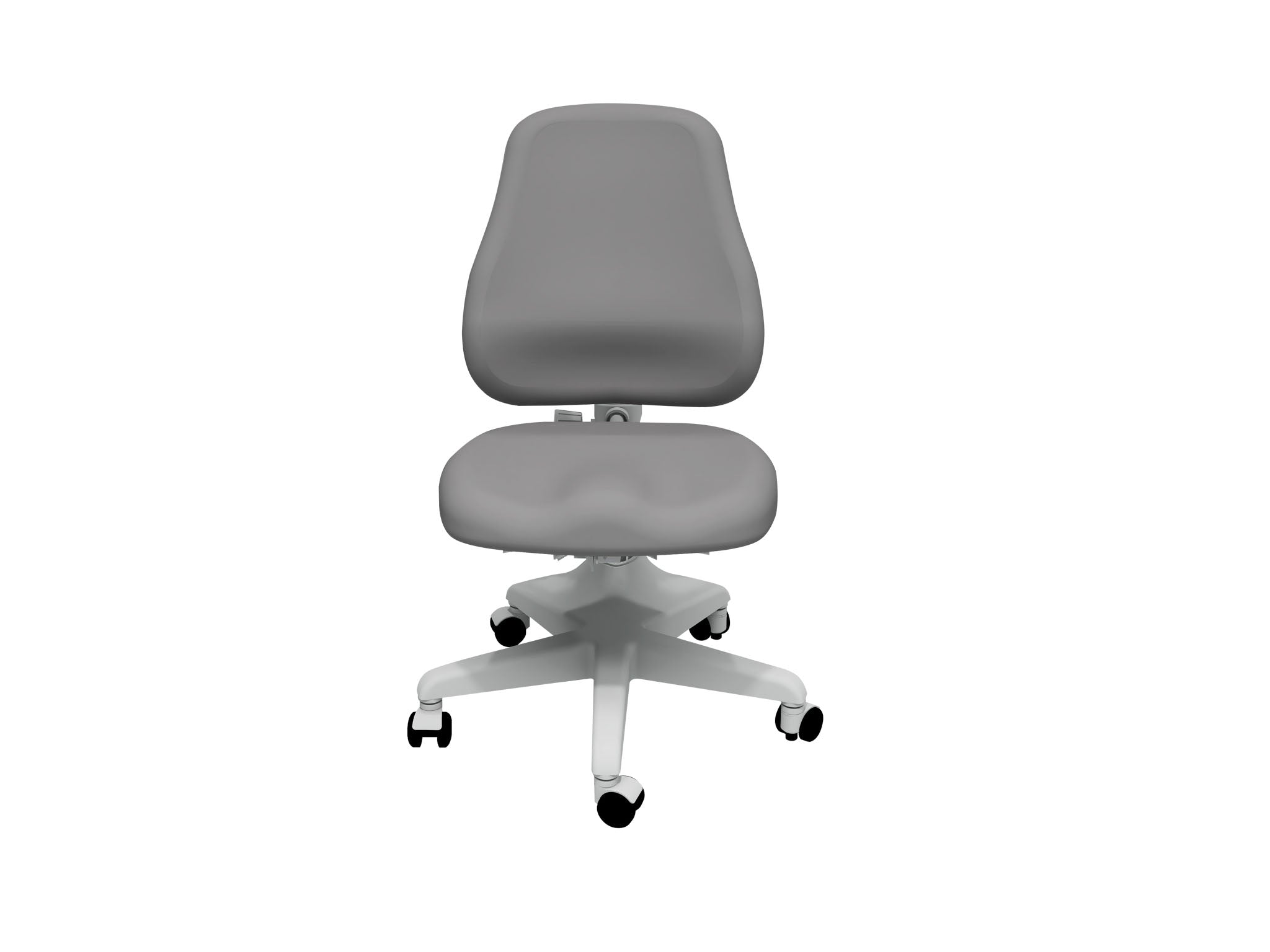 Mixed Materials
2 years
Fast delivery, Free delivery*, Certified safe payment
{"id":8091662385442,"title":"Conversa Study chair","handle":"conversa-study-chair-black","description":"\u003cp\u003eStudy chair with adjustable height from 37-51 cm and ergonomic seating, so it can be adjusted according to child's preference to achieve a correct sitting posture and help them stay healthy in the workplace. Castors for hard floors. \u003c\/p\u003e","published_at":"2023-01-26T15:20:47+01:00","created_at":"2023-01-24T18:03:05+01:00","vendor":"FLEXA","type":"CHAIR_STUDY_STUDY-CHAIR","tags":["CHAIR","GLS","Postal","STUDY","STUDY-CHAIR"],"price":27900,"price_min":27900,"price_max":27900,"available":true,"price_varies":false,"compare_at_price":null,"compare_at_price_min":0,"compare_at_price_max":0,"compare_at_price_varies":false,"variants":[{"id":44354539979042,"title":"Default Title","option1":"Default Title","option2":null,"option3":null,"sku":"82-10055","requires_shipping":true,"taxable":true,"featured_image":null,"available":true,"name":"Conversa Study chair","public_title":null,"options":["Default Title"],"price":27900,"weight":9087,"compare_at_price":null,"inventory_management":"shopify","barcode":"5706459075396","requires_selling_plan":false,"selling_plan_allocations":[],"quantity_rule":{"min":1,"max":null,"increment":1}}],"images":["\/\/flexaworld.com\/cdn\/shop\/products\/82-10055_52.jpg?v=1683877520","\/\/flexaworld.com\/cdn\/shop\/products\/82-10055_01.jpg?v=1683877520","\/\/flexaworld.com\/cdn\/shop\/products\/82-10055_54.jpg?v=1678834733","\/\/flexaworld.com\/cdn\/shop\/files\/flexaworld_study_2000x2000px_matrix_Conversa.jpg?v=1684913043"],"featured_image":"\/\/flexaworld.com\/cdn\/shop\/products\/82-10055_52.jpg?v=1683877520","options":["Title"],"media":[{"alt":null,"id":33204396818722,"position":1,"preview_image":{"aspect_ratio":1.333,"height":1536,"width":2048,"src":"\/\/flexaworld.com\/cdn\/shop\/products\/82-10055_52.jpg?v=1683877520"},"aspect_ratio":1.333,"height":1536,"media_type":"image","src":"\/\/flexaworld.com\/cdn\/shop\/products\/82-10055_52.jpg?v=1683877520","width":2048},{"alt":null,"id":33204396785954,"position":2,"preview_image":{"aspect_ratio":1.333,"height":1536,"width":2048,"src":"\/\/flexaworld.com\/cdn\/shop\/products\/82-10055_01.jpg?v=1683877520"},"aspect_ratio":1.333,"height":1536,"media_type":"image","src":"\/\/flexaworld.com\/cdn\/shop\/products\/82-10055_01.jpg?v=1683877520","width":2048},{"alt":null,"id":33204396851490,"position":3,"preview_image":{"aspect_ratio":1.333,"height":1536,"width":2048,"src":"\/\/flexaworld.com\/cdn\/shop\/products\/82-10055_54.jpg?v=1678834733"},"aspect_ratio":1.333,"height":1536,"media_type":"image","src":"\/\/flexaworld.com\/cdn\/shop\/products\/82-10055_54.jpg?v=1678834733","width":2048},{"alt":null,"id":42279755415883,"position":4,"preview_image":{"aspect_ratio":1.0,"height":2000,"width":2000,"src":"\/\/flexaworld.com\/cdn\/shop\/files\/flexaworld_study_2000x2000px_matrix_Conversa.jpg?v=1684913043"},"aspect_ratio":1.0,"height":2000,"media_type":"image","src":"\/\/flexaworld.com\/cdn\/shop\/files\/flexaworld_study_2000x2000px_matrix_Conversa.jpg?v=1684913043","width":2000}],"requires_selling_plan":false,"selling_plan_groups":[],"content":"\u003cp\u003eStudy chair with adjustable height from 37-51 cm and ergonomic seating, so it can be adjusted according to child's preference to achieve a correct sitting posture and help them stay healthy in the workplace. Castors for hard floors. \u003c\/p\u003e"}
{"add_on_alternative_1_placeholder":"Alternative add-ons","add_on_alternative_2_placeholder":"Add some storage","add_on_standard_placeholder":"Complete with mattress","assambly_guide_1":"gid:\/\/shopify\/GenericFile\/41516778291531","base_color":"Black","care_instructions":["Wash with damp cloth"],"collection":"Study","collis-field":["82-10055"],"color":"Black","color_references":["gid:\/\/shopify\/Product\/8091662385442"],"delivery_time":"2-5 business days","depth":{"value":60.0,"unit":"cm"},"height":{"value":85.0,"unit":"cm"},"height_max":{"value":99.0,"unit":"cm"},"is_assembled":false,"material_1":"Mixed Materials","oos_delivery_time":"Empty","product_type":"Chair","product_usp":"Fast delivery, Free delivery*, Certified safe payment ","product_usp_1_description":"FLEXA timber is PEFC® and FSC® certified, your guarantee that your child's furniture can be traced back to responsible forestry. All our textiles are STANDARD 100 by OEKO-TEX® which means they have been tested for harmful substances to protect your child's health.","product_usp_1_headline":"Certified Materials","product_usp_2_description":"FLEXA furniture is made to last. Many of our products can be adjusted and rebuilt in new ways to fit the changing needs of your growing child. Quality, durability, and timeless design are never out of fashion – you can easily pass down your child's FLEXA furniture for generations to come. ","product_usp_2_headline":"We Grow Together","product_usp_3_description":"For more than 50 years, FLEXA has brought joy to children around the world with our unique combination of Danish design and the highest standards of safety and quality. The name FLEXA refers to the flexibility of our products, all carefully designed to help your child develop, both when they sleep, play and study.","product_usp_3_headline":"FLEXA Since 1972","recommended_user_age":"5 years","seat_height":{"value":37.0,"unit":"cm"},"seat_height_max":{"value":51.0,"unit":"cm"},"warrenty1":"2 years","weight":"9.087","width":{"value":60.0,"unit":"cm"}}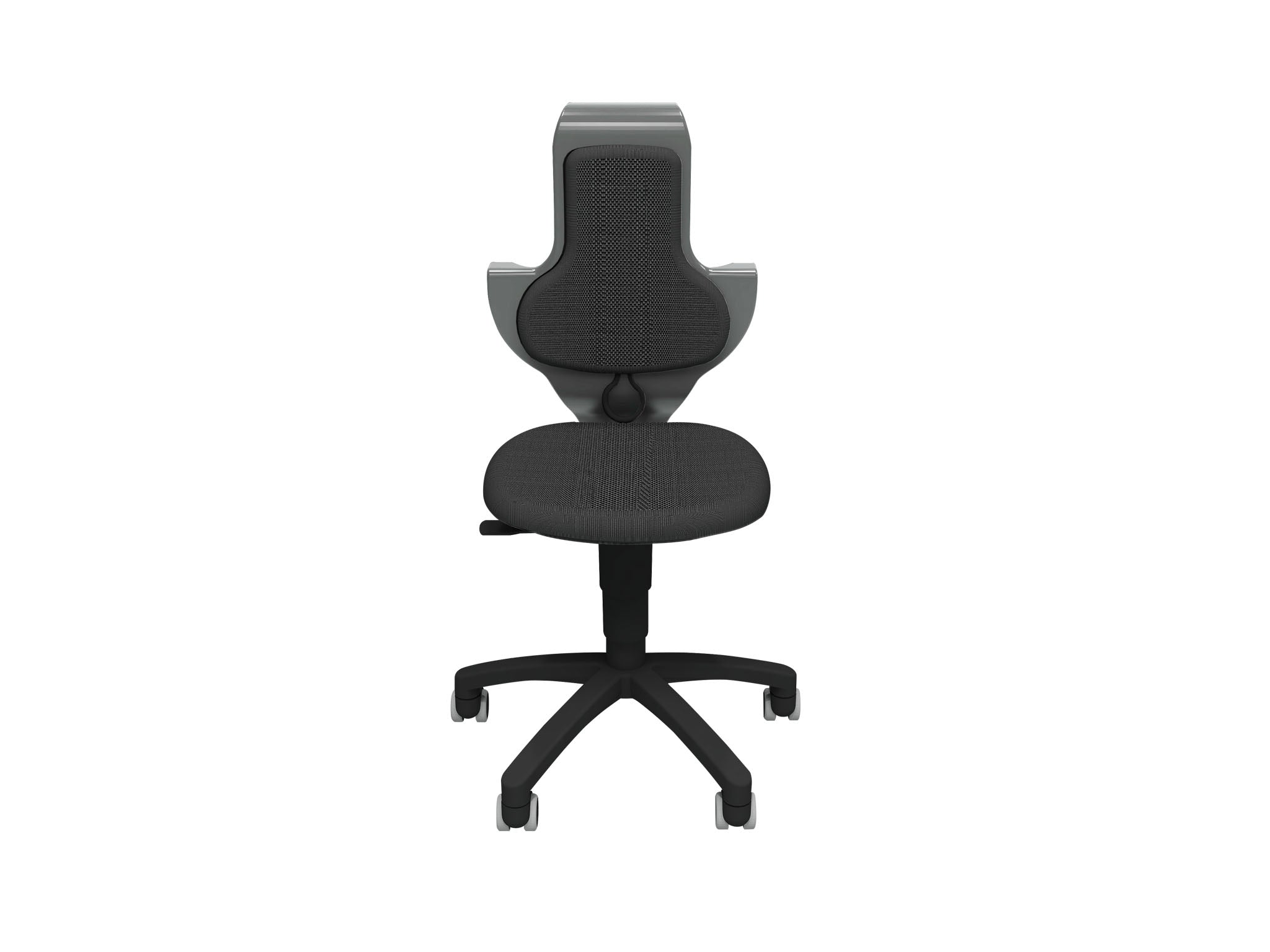 Mixed Materials
2 years
Fast delivery, Free delivery*, Certified safe payment
{"id":8091651408162,"title":"Ray study chair","handle":"ray-study-chair-black-black","description":"\u003cp\u003eRay study chair has adjustable height and ergonomic seating, so it can be adjusted according to child's preference to achieve a correct sitting posture and help them stay healthy in the workplace. Use the hook for the school bag, so the children always have easy access to their school bag and homework. The flexible seat facilitates ensure good blood circulation which improves the child's concentration. Light weight 6,5 kg and available in different colour combinations. Castors for hard floors. \u003c\/p\u003e","published_at":"2023-01-26T15:21:03+01:00","created_at":"2023-01-24T17:51:24+01:00","vendor":"FLEXA","type":"CHAIR_STUDY_STUDY-CHAIR","tags":["CHAIR","GLS","Postal","STUDY","STUDY-CHAIR"],"price":41900,"price_min":41900,"price_max":41900,"available":true,"price_varies":false,"compare_at_price":null,"compare_at_price_min":0,"compare_at_price_max":0,"compare_at_price_varies":false,"variants":[{"id":44354490335522,"title":"Default Title","option1":"Default Title","option2":null,"option3":null,"sku":"82-10034","requires_shipping":true,"taxable":true,"featured_image":null,"available":true,"name":"Ray study chair","public_title":null,"options":["Default Title"],"price":41900,"weight":7300,"compare_at_price":null,"inventory_management":"shopify","barcode":"5706459065380","requires_selling_plan":false,"selling_plan_allocations":[],"quantity_rule":{"min":1,"max":null,"increment":1}}],"images":["\/\/flexaworld.com\/cdn\/shop\/products\/82-10034_52.jpg?v=1683876383","\/\/flexaworld.com\/cdn\/shop\/products\/82-10034_14.jpg?v=1683877612","\/\/flexaworld.com\/cdn\/shop\/products\/82-10034_11.jpg?v=1683877612","\/\/flexaworld.com\/cdn\/shop\/products\/82-10034_21.jpg?v=1683877612","\/\/flexaworld.com\/cdn\/shop\/products\/82-10034_01.jpg?v=1683877612","\/\/flexaworld.com\/cdn\/shop\/products\/82-10034_12.jpg?v=1683877612","\/\/flexaworld.com\/cdn\/shop\/products\/82-10034_13.jpg?v=1683877612","\/\/flexaworld.com\/cdn\/shop\/products\/82-10034_22.jpg?v=1683876381","\/\/flexaworld.com\/cdn\/shop\/products\/82-10034_23.jpg?v=1683876381","\/\/flexaworld.com\/cdn\/shop\/products\/82-10034_54.jpg?v=1678834465"],"featured_image":"\/\/flexaworld.com\/cdn\/shop\/products\/82-10034_52.jpg?v=1683876383","options":["Title"],"media":[{"alt":null,"id":33204360544546,"position":1,"preview_image":{"aspect_ratio":1.333,"height":1536,"width":2048,"src":"\/\/flexaworld.com\/cdn\/shop\/products\/82-10034_52.jpg?v=1683876383"},"aspect_ratio":1.333,"height":1536,"media_type":"image","src":"\/\/flexaworld.com\/cdn\/shop\/products\/82-10034_52.jpg?v=1683876383","width":2048},{"alt":null,"id":33204360413474,"position":2,"preview_image":{"aspect_ratio":1.535,"height":1334,"width":2048,"src":"\/\/flexaworld.com\/cdn\/shop\/products\/82-10034_14.jpg?v=1683877612"},"aspect_ratio":1.535,"height":1334,"media_type":"image","src":"\/\/flexaworld.com\/cdn\/shop\/products\/82-10034_14.jpg?v=1683877612","width":2048},{"alt":null,"id":33204360315170,"position":3,"preview_image":{"aspect_ratio":1.5,"height":1365,"width":2048,"src":"\/\/flexaworld.com\/cdn\/shop\/products\/82-10034_11.jpg?v=1683877612"},"aspect_ratio":1.5,"height":1365,"media_type":"image","src":"\/\/flexaworld.com\/cdn\/shop\/products\/82-10034_11.jpg?v=1683877612","width":2048},{"alt":null,"id":33204360446242,"position":4,"preview_image":{"aspect_ratio":0.667,"height":2048,"width":1365,"src":"\/\/flexaworld.com\/cdn\/shop\/products\/82-10034_21.jpg?v=1683877612"},"aspect_ratio":0.667,"height":2048,"media_type":"image","src":"\/\/flexaworld.com\/cdn\/shop\/products\/82-10034_21.jpg?v=1683877612","width":1365},{"alt":null,"id":33204360282402,"position":5,"preview_image":{"aspect_ratio":1.333,"height":1536,"width":2048,"src":"\/\/flexaworld.com\/cdn\/shop\/products\/82-10034_01.jpg?v=1683877612"},"aspect_ratio":1.333,"height":1536,"media_type":"image","src":"\/\/flexaworld.com\/cdn\/shop\/products\/82-10034_01.jpg?v=1683877612","width":2048},{"alt":null,"id":33204360347938,"position":6,"preview_image":{"aspect_ratio":0.667,"height":2048,"width":1365,"src":"\/\/flexaworld.com\/cdn\/shop\/products\/82-10034_12.jpg?v=1683877612"},"aspect_ratio":0.667,"height":2048,"media_type":"image","src":"\/\/flexaworld.com\/cdn\/shop\/products\/82-10034_12.jpg?v=1683877612","width":1365},{"alt":null,"id":33204360380706,"position":7,"preview_image":{"aspect_ratio":1.778,"height":1152,"width":2048,"src":"\/\/flexaworld.com\/cdn\/shop\/products\/82-10034_13.jpg?v=1683877612"},"aspect_ratio":1.778,"height":1152,"media_type":"image","src":"\/\/flexaworld.com\/cdn\/shop\/products\/82-10034_13.jpg?v=1683877612","width":2048},{"alt":null,"id":33204360479010,"position":8,"preview_image":{"aspect_ratio":0.667,"height":2048,"width":1365,"src":"\/\/flexaworld.com\/cdn\/shop\/products\/82-10034_22.jpg?v=1683876381"},"aspect_ratio":0.667,"height":2048,"media_type":"image","src":"\/\/flexaworld.com\/cdn\/shop\/products\/82-10034_22.jpg?v=1683876381","width":1365},{"alt":null,"id":33204360511778,"position":9,"preview_image":{"aspect_ratio":1.5,"height":1365,"width":2048,"src":"\/\/flexaworld.com\/cdn\/shop\/products\/82-10034_23.jpg?v=1683876381"},"aspect_ratio":1.5,"height":1365,"media_type":"image","src":"\/\/flexaworld.com\/cdn\/shop\/products\/82-10034_23.jpg?v=1683876381","width":2048},{"alt":null,"id":33204360577314,"position":10,"preview_image":{"aspect_ratio":1.333,"height":1536,"width":2048,"src":"\/\/flexaworld.com\/cdn\/shop\/products\/82-10034_54.jpg?v=1678834465"},"aspect_ratio":1.333,"height":1536,"media_type":"image","src":"\/\/flexaworld.com\/cdn\/shop\/products\/82-10034_54.jpg?v=1678834465","width":2048}],"requires_selling_plan":false,"selling_plan_groups":[],"content":"\u003cp\u003eRay study chair has adjustable height and ergonomic seating, so it can be adjusted according to child's preference to achieve a correct sitting posture and help them stay healthy in the workplace. Use the hook for the school bag, so the children always have easy access to their school bag and homework. The flexible seat facilitates ensure good blood circulation which improves the child's concentration. Light weight 6,5 kg and available in different colour combinations. Castors for hard floors. \u003c\/p\u003e"}
{"add_on_alternative_1_placeholder":"Alternative add-ons","add_on_alternative_2_placeholder":"Add some storage","add_on_standard_placeholder":"Complete with mattress","base_color":"Black","care_instructions":["Wash with damp cloth"],"collection":"Study","collis-field":["82-10034"],"color":"Black","color_references":["gid:\/\/shopify\/Product\/8091651408162","gid:\/\/shopify\/Product\/8091648852258","gid:\/\/shopify\/Product\/8091654750498","gid:\/\/shopify\/Product\/8091655373090"],"delivery_time":"2-5 business days","depth":{"value":60.0,"unit":"cm"},"height":{"value":78.0,"unit":"cm"},"height_max":{"value":95.0,"unit":"cm"},"is_assembled":false,"material_1":"Mixed Materials","oos_delivery_time":"Empty","product_type":"Chair","product_usp":"Fast delivery, Free delivery*, Certified safe payment ","product_usp_1_description":"FLEXA timber is PEFC® and FSC® certified, your guarantee that your child's furniture can be traced back to responsible forestry. All our textiles are STANDARD 100 by OEKO-TEX® which means they have been tested for harmful substances to protect your child's health.","product_usp_1_headline":"Certified Materials","product_usp_2_description":"FLEXA furniture is made to last. Many of our products can be adjusted and rebuilt in new ways to fit the changing needs of your growing child. Quality, durability, and timeless design are never out of fashion – you can easily pass down your child's FLEXA furniture for generations to come. ","product_usp_2_headline":"We Grow Together","product_usp_3_description":"For more than 50 years, FLEXA has brought joy to children around the world with our unique combination of Danish design and the highest standards of safety and quality. The name FLEXA refers to the flexibility of our products, all carefully designed to help your child develop, both when they sleep, play and study.","product_usp_3_headline":"FLEXA Since 1972","recommended_user_age":"5 years","seat_height":{"value":46.0,"unit":"cm"},"seat_height_max":{"value":63.0,"unit":"cm"},"warrenty1":"2 years","weight":"7.3","width":{"value":60.0,"unit":"cm"}}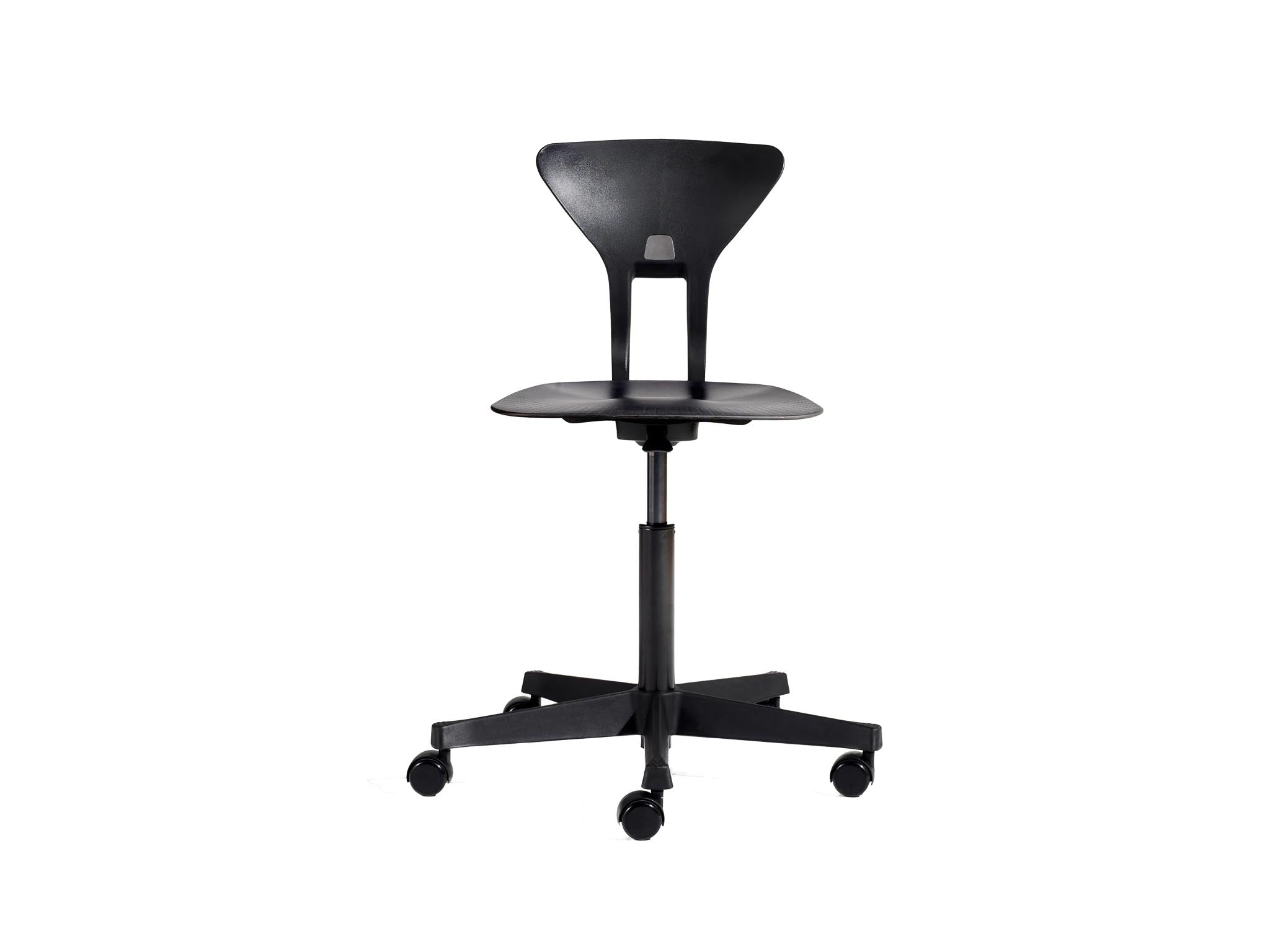 Mixed Materials
2 years
Fast delivery, Free delivery*, Certified safe payment
{"id":8091693809954,"title":"Desk pad","handle":"desk-pad-misty-rose","description":"\u003cp\u003ePersonalise your child's desk with this deskpad made of metal with artificial leather surface and bended edge to hold it in place. The deskpad comes with an oak magnet bar to support books among other things when the desktop is tilted. The deskpad comes in 3 colours. This desk pad does not fit to EVO in full length. \nThe desk pad is suitable for the following desks; EVO split desktop, MOBY and WOODY.\u003c\/p\u003e","published_at":"2023-01-26T15:18:59+01:00","created_at":"2023-01-24T18:39:46+01:00","vendor":"FLEXA","type":"DESK-ACCESSORY_DESK-PAD_STUDY","tags":["DESK-ACCESSORIES","GLS","Postal","STUDY"],"price":9900,"price_min":9900,"price_max":9900,"available":true,"price_varies":false,"compare_at_price":null,"compare_at_price_min":0,"compare_at_price_max":0,"compare_at_price_varies":false,"variants":[{"id":44354644967714,"title":"Default Title","option1":"Default Title","option2":null,"option3":null,"sku":"82-50137","requires_shipping":true,"taxable":true,"featured_image":null,"available":true,"name":"Desk pad","public_title":null,"options":["Default Title"],"price":9900,"weight":3100,"compare_at_price":null,"inventory_management":"shopify","barcode":"5706459090818","requires_selling_plan":false,"selling_plan_allocations":[],"quantity_rule":{"min":1,"max":null,"increment":1}}],"images":["\/\/flexaworld.com\/cdn\/shop\/products\/82-50137_54.jpg?v=1678835680"],"featured_image":"\/\/flexaworld.com\/cdn\/shop\/products\/82-50137_54.jpg?v=1678835680","options":["Title"],"media":[{"alt":null,"id":33204524646690,"position":1,"preview_image":{"aspect_ratio":1.498,"height":1367,"width":2048,"src":"\/\/flexaworld.com\/cdn\/shop\/products\/82-50137_54.jpg?v=1678835680"},"aspect_ratio":1.498,"height":1367,"media_type":"image","src":"\/\/flexaworld.com\/cdn\/shop\/products\/82-50137_54.jpg?v=1678835680","width":2048}],"requires_selling_plan":false,"selling_plan_groups":[],"content":"\u003cp\u003ePersonalise your child's desk with this deskpad made of metal with artificial leather surface and bended edge to hold it in place. The deskpad comes with an oak magnet bar to support books among other things when the desktop is tilted. The deskpad comes in 3 colours. This desk pad does not fit to EVO in full length. \nThe desk pad is suitable for the following desks; EVO split desktop, MOBY and WOODY.\u003c\/p\u003e"}
{"add_on_alternative_1_placeholder":"Alternative add-ons","add_on_alternative_2_placeholder":"Add some storage","add_on_standard_placeholder":"Complete with mattress","base_color":"Red","care_instructions":["Wash with damp cloth"],"collection":"Study","collis-field":["82-50137"],"color":"Misty Rose","color_references":["gid:\/\/shopify\/Product\/8091693809954"],"delivery_time":"2-5 business days","depth":{"value":43.0,"unit":"cm"},"designer":"In the design of children furniture the designers always focus on the child and it's changing needs, and the products are all designed to improve children's lives in one way or the other. We design safe enviroments for childrens development and stimulate children's natural curiosity and creativity. This permeates everything we do – from product development to production.","designer_button":"Read more","designer_button_url":"https:\/\/www.flexaworld.com\/pages\/flexa-design-team","designer_header":"FLEXA Design Team","designer_image":"gid:\/\/shopify\/MediaImage\/32971482759458","height":{"value":0.35,"unit":"cm"},"is_assembled":false,"oos_delivery_time":"Empty","product_type":"Desk","product_usp":"Fast delivery, Free delivery*, Certified safe payment ","product_usp_1_description":"FLEXA timber is PEFC® and FSC® certified, your guarantee that your child's furniture can be traced back to responsible forestry. All our textiles are STANDARD 100 by OEKO-TEX® which means they have been tested for harmful substances to protect your child's health.","product_usp_1_headline":"Certified Materials","product_usp_2_description":"FLEXA furniture is made to last. Many of our products can be adjusted and rebuilt in new ways to fit the changing needs of your growing child. Quality, durability, and timeless design are never out of fashion – you can easily pass down your child's FLEXA furniture for generations to come. ","product_usp_2_headline":"We Grow Together","product_usp_3_description":"For more than 50 years, FLEXA has brought joy to children around the world with our unique combination of Danish design and the highest standards of safety and quality. The name FLEXA refers to the flexibility of our products, all carefully designed to help your child develop, both when they sleep, play and study.","product_usp_3_headline":"FLEXA Since 1972","recommended_user_age":"3 years","warrenty1":"2 years","weight":"3.1","width":{"value":66.0,"unit":"cm"}}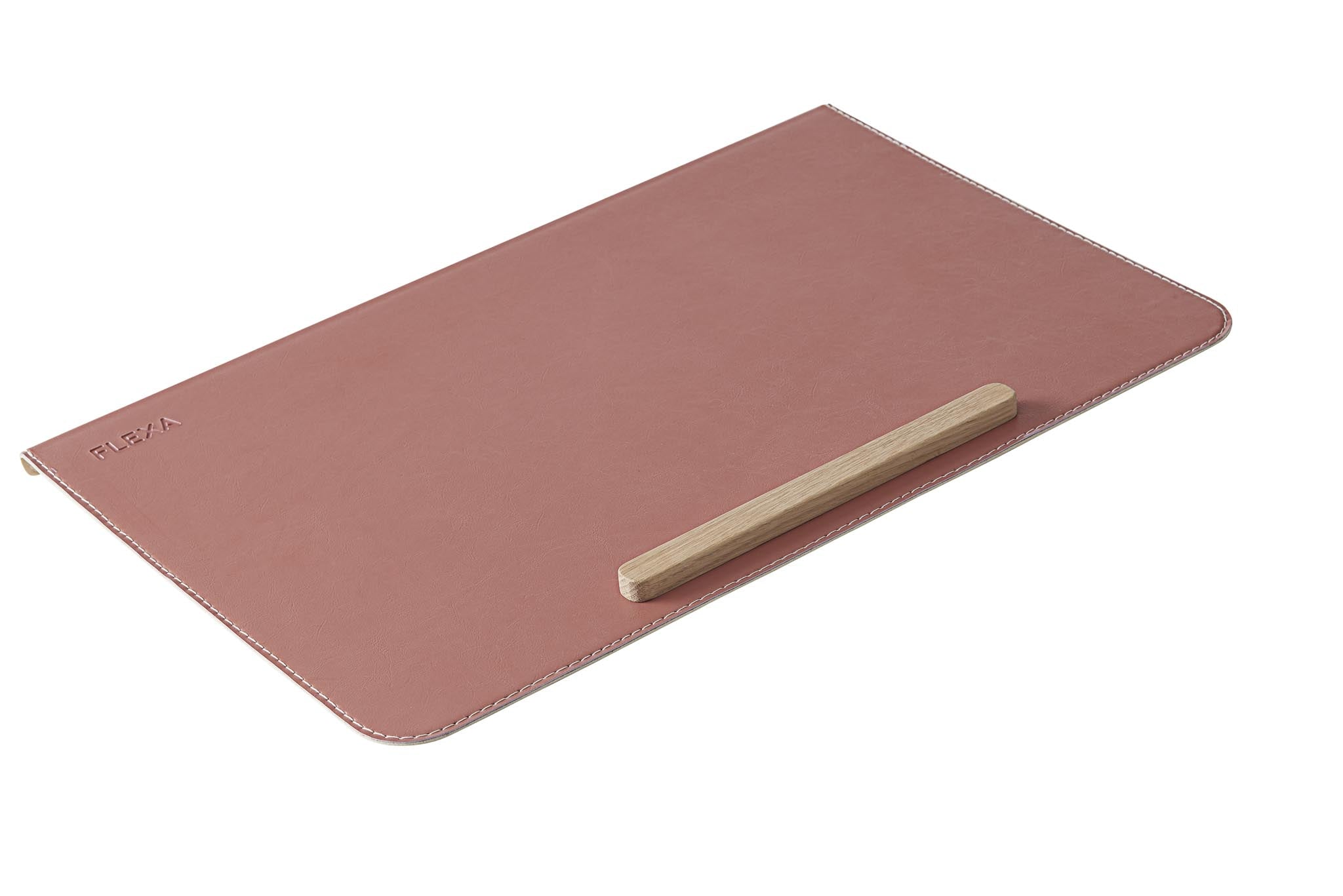 2 years
Fast delivery, Free delivery*, Certified safe payment
{"id":8091693973794,"title":"Desk pad","handle":"desk-pad-frosty-blue","description":"\u003cp\u003ePersonalise your child's desk with this deskpad made of metal with artificial leather surface and bended edge to hold it in place. The deskpad comes with an oak magnet bar to support books among other things when the desktop is tilted. The deskpad comes in 3 colours. \nThe desk pad is suitable for the following desks; EVO split desktop, MOBY and WOODY.\u003c\/p\u003e","published_at":"2023-01-26T15:18:58+01:00","created_at":"2023-01-24T18:39:55+01:00","vendor":"FLEXA","type":"DESK-ACCESSORY_DESK-PAD_STUDY","tags":["DESK-ACCESSORIES","GLS","Postal","STUDY"],"price":9900,"price_min":9900,"price_max":9900,"available":true,"price_varies":false,"compare_at_price":null,"compare_at_price_min":0,"compare_at_price_max":0,"compare_at_price_varies":false,"variants":[{"id":44354645131554,"title":"Default Title","option1":"Default Title","option2":null,"option3":null,"sku":"82-50138","requires_shipping":true,"taxable":true,"featured_image":null,"available":true,"name":"Desk pad","public_title":null,"options":["Default Title"],"price":9900,"weight":3100,"compare_at_price":null,"inventory_management":"shopify","barcode":"5706459090825","requires_selling_plan":false,"selling_plan_allocations":[],"quantity_rule":{"min":1,"max":null,"increment":1}}],"images":["\/\/flexaworld.com\/cdn\/shop\/products\/82-50138_54.jpg?v=1679398542","\/\/flexaworld.com\/cdn\/shop\/products\/82-50138_21.jpg?v=1679410569","\/\/flexaworld.com\/cdn\/shop\/products\/82-50138_22.jpg?v=1679398542","\/\/flexaworld.com\/cdn\/shop\/products\/82-50138_23.jpg?v=1679398542"],"featured_image":"\/\/flexaworld.com\/cdn\/shop\/products\/82-50138_54.jpg?v=1679398542","options":["Title"],"media":[{"alt":null,"id":33204525170978,"position":1,"preview_image":{"aspect_ratio":1.498,"height":1367,"width":2048,"src":"\/\/flexaworld.com\/cdn\/shop\/products\/82-50138_54.jpg?v=1679398542"},"aspect_ratio":1.498,"height":1367,"media_type":"image","src":"\/\/flexaworld.com\/cdn\/shop\/products\/82-50138_54.jpg?v=1679398542","width":2048},{"alt":null,"id":33204525072674,"position":2,"preview_image":{"aspect_ratio":1.0,"height":1333,"width":1333,"src":"\/\/flexaworld.com\/cdn\/shop\/products\/82-50138_21.jpg?v=1679410569"},"aspect_ratio":1.0,"height":1333,"media_type":"image","src":"\/\/flexaworld.com\/cdn\/shop\/products\/82-50138_21.jpg?v=1679410569","width":1333},{"alt":null,"id":33204525105442,"position":3,"preview_image":{"aspect_ratio":1.499,"height":1366,"width":2048,"src":"\/\/flexaworld.com\/cdn\/shop\/products\/82-50138_22.jpg?v=1679398542"},"aspect_ratio":1.499,"height":1366,"media_type":"image","src":"\/\/flexaworld.com\/cdn\/shop\/products\/82-50138_22.jpg?v=1679398542","width":2048},{"alt":null,"id":33204525138210,"position":4,"preview_image":{"aspect_ratio":0.667,"height":2048,"width":1366,"src":"\/\/flexaworld.com\/cdn\/shop\/products\/82-50138_23.jpg?v=1679398542"},"aspect_ratio":0.667,"height":2048,"media_type":"image","src":"\/\/flexaworld.com\/cdn\/shop\/products\/82-50138_23.jpg?v=1679398542","width":1366}],"requires_selling_plan":false,"selling_plan_groups":[],"content":"\u003cp\u003ePersonalise your child's desk with this deskpad made of metal with artificial leather surface and bended edge to hold it in place. The deskpad comes with an oak magnet bar to support books among other things when the desktop is tilted. The deskpad comes in 3 colours. \nThe desk pad is suitable for the following desks; EVO split desktop, MOBY and WOODY.\u003c\/p\u003e"}
{"add_on_alternative_1_placeholder":"Alternative add-ons","add_on_alternative_2_placeholder":"Add some storage","add_on_standard_placeholder":"Complete with mattress","base_color":"Blue","care_instructions":["Wash with damp cloth"],"collection":"Study","collis-field":["82-50138"],"color":"Frosty Blue","color_references":["gid:\/\/shopify\/Product\/8091693973794"],"delivery_time":"2-5 business days","depth":{"value":43.0,"unit":"cm"},"designer":"In the design of children furniture the designers always focus on the child and it's changing needs, and the products are all designed to improve children's lives in one way or the other. We design safe enviroments for childrens development and stimulate children's natural curiosity and creativity. This permeates everything we do – from product development to production.","designer_button":"Read more","designer_button_url":"https:\/\/www.flexaworld.com\/pages\/flexa-design-team","designer_header":"FLEXA Design Team","designer_image":"gid:\/\/shopify\/MediaImage\/32971482759458","height":{"value":0.35,"unit":"cm"},"is_assembled":false,"material_1":"Steel","material_2":"Artificial Leather","oos_delivery_time":"Empty","product_type":"Desk","product_usp":"Fast delivery, Free delivery*, Certified safe payment ","product_usp_1_description":"FLEXA timber is PEFC® and FSC® certified, your guarantee that your child's furniture can be traced back to responsible forestry. All our textiles are STANDARD 100 by OEKO-TEX® which means they have been tested for harmful substances to protect your child's health.","product_usp_1_headline":"Certified Materials","product_usp_2_description":"FLEXA furniture is made to last. Many of our products can be adjusted and rebuilt in new ways to fit the changing needs of your growing child. Quality, durability, and timeless design are never out of fashion – you can easily pass down your child's FLEXA furniture for generations to come. ","product_usp_2_headline":"We Grow Together","product_usp_3_description":"For more than 50 years, FLEXA has brought joy to children around the world with our unique combination of Danish design and the highest standards of safety and quality. The name FLEXA refers to the flexibility of our products, all carefully designed to help your child develop, both when they sleep, play and study.","product_usp_3_headline":"FLEXA Since 1972","recommended_user_age":"3 years","warrenty1":"2 years","weight":"3.1","width":{"value":66.0,"unit":"cm"}}
Steel, Artificial Leather
2 years
Fast delivery, Free delivery*, Certified safe payment
{"id":8091681587490,"title":"Desk protector","handle":"desk-protector-transparent","description":"\u003cp\u003eDesk protector in transparent plastic. Use it as a desk pad to protect the desk when your child is drawing and painting. This desk pad does not fit to Moby Desks.\n\n\u003c\/p\u003e","published_at":"2023-01-26T15:19:40+01:00","created_at":"2023-01-24T18:26:57+01:00","vendor":"FLEXA","type":"DESK-PART_DESK-PROTECTOR_STUDY","tags":["DESK-ACCESSORIES","GLS","Postal","STUDY"],"price":3000,"price_min":3000,"price_max":3000,"available":true,"price_varies":false,"compare_at_price":null,"compare_at_price_min":0,"compare_at_price_max":0,"compare_at_price_varies":false,"variants":[{"id":44354618523938,"title":"Default Title","option1":"Default Title","option2":null,"option3":null,"sku":"82-50043","requires_shipping":true,"taxable":true,"featured_image":null,"available":true,"name":"Desk protector","public_title":null,"options":["Default Title"],"price":3000,"weight":510,"compare_at_price":null,"inventory_management":"shopify","barcode":"5706459017051","requires_selling_plan":false,"selling_plan_allocations":[],"quantity_rule":{"min":1,"max":null,"increment":1}}],"images":["\/\/flexaworld.com\/cdn\/shop\/products\/82-50043_01.jpg?v=1678835383"],"featured_image":"\/\/flexaworld.com\/cdn\/shop\/products\/82-50043_01.jpg?v=1678835383","options":["Title"],"media":[{"alt":null,"id":33204468744482,"position":1,"preview_image":{"aspect_ratio":1.5,"height":1365,"width":2048,"src":"\/\/flexaworld.com\/cdn\/shop\/products\/82-50043_01.jpg?v=1678835383"},"aspect_ratio":1.5,"height":1365,"media_type":"image","src":"\/\/flexaworld.com\/cdn\/shop\/products\/82-50043_01.jpg?v=1678835383","width":2048}],"requires_selling_plan":false,"selling_plan_groups":[],"content":"\u003cp\u003eDesk protector in transparent plastic. Use it as a desk pad to protect the desk when your child is drawing and painting. This desk pad does not fit to Moby Desks.\n\n\u003c\/p\u003e"}
{"add_on_alternative_1_placeholder":"Alternative add-ons","add_on_alternative_2_placeholder":"Add some storage","add_on_standard_placeholder":"Complete with mattress","care_instructions":["Wash with damp cloth"],"collection":"Study","collis-field":["82-50043"],"color":"Transperent","color_references":["gid:\/\/shopify\/Product\/8091681587490"],"delivery_time":"2-5 business days","depth":{"value":53.0,"unit":"cm"},"designer":"In the design of children furniture the designers always focus on the child and it's changing needs, and the products are all designed to improve children's lives in one way or the other. We design safe enviroments for childrens development and stimulate children's natural curiosity and creativity. This permeates everything we do – from product development to production.","designer_button":"Read more","designer_button_url":"https:\/\/www.flexaworld.com\/pages\/flexa-design-team","designer_header":"FLEXA Design Team","designer_image":"gid:\/\/shopify\/MediaImage\/32971482759458","is_assembled":false,"length":{"value":68.5,"unit":"cm"},"material_1":"Plastic","oos_delivery_time":"Empty","product_type":"Desk","product_usp":"Fast delivery, Free delivery*, Certified safe payment ","product_usp_1_description":"FLEXA timber is PEFC® and FSC® certified, your guarantee that your child's furniture can be traced back to responsible forestry. All our textiles are STANDARD 100 by OEKO-TEX® which means they have been tested for harmful substances to protect your child's health.","product_usp_1_headline":"Certified Materials","product_usp_2_description":"FLEXA furniture is made to last. Many of our products can be adjusted and rebuilt in new ways to fit the changing needs of your growing child. Quality, durability, and timeless design are never out of fashion – you can easily pass down your child's FLEXA furniture for generations to come. ","product_usp_2_headline":"We Grow Together","product_usp_3_description":"For more than 50 years, FLEXA has brought joy to children around the world with our unique combination of Danish design and the highest standards of safety and quality. The name FLEXA refers to the flexibility of our products, all carefully designed to help your child develop, both when they sleep, play and study.","product_usp_3_headline":"FLEXA Since 1972","recommended_user_age":"3 years","warrenty1":"2 years","weight":"0.51"}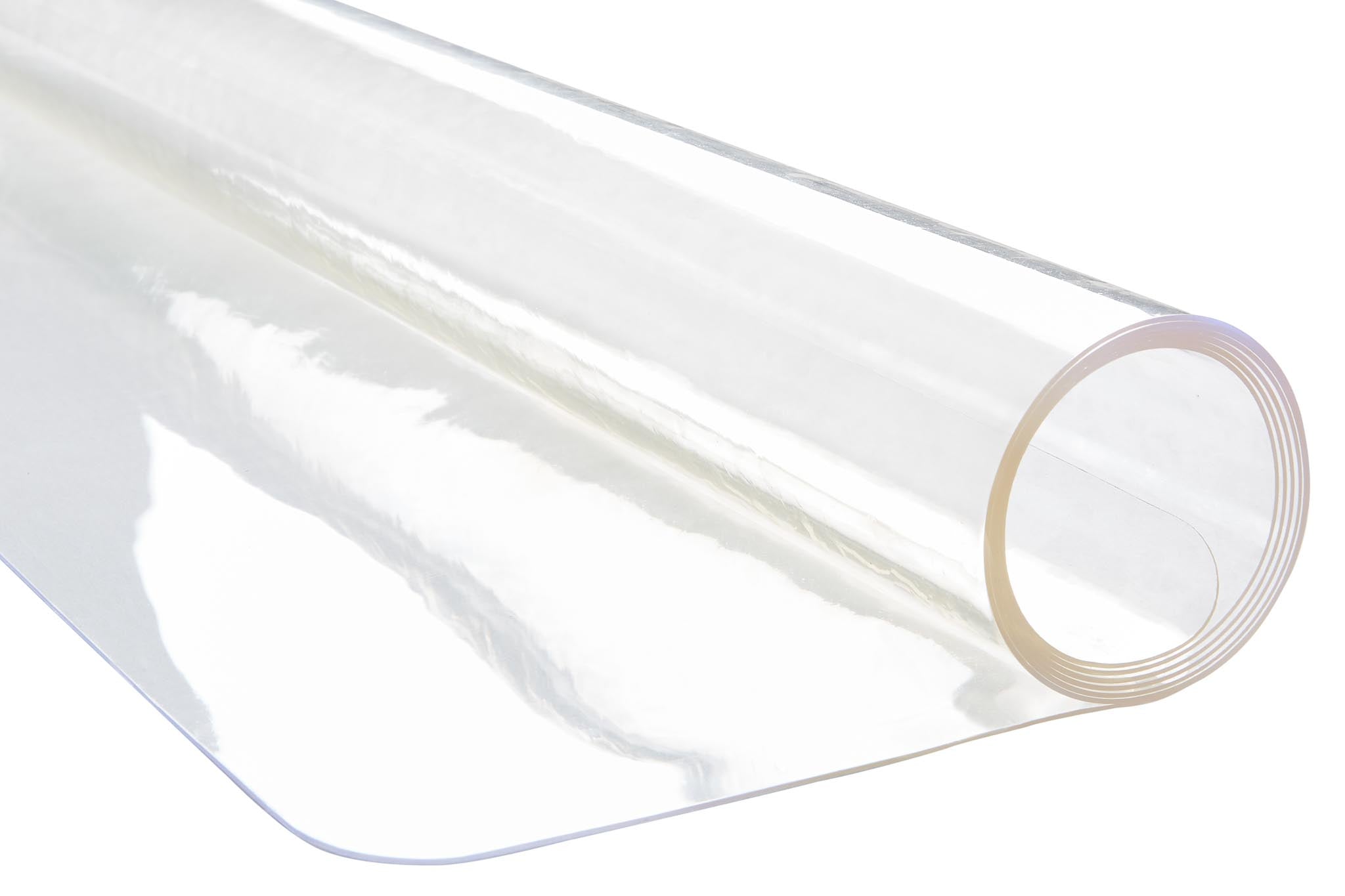 Plastic
2 years
Fast delivery, Free delivery*, Certified safe payment
Fast delivery
Certified safe payment
Return
Woody study desk Details
Assembly instructions
Collection downloads
Here are the assembly downloads for the various options
82-50132
Product description
Meet Woody - the new ergonomic and beautiful study desk from FLEXA. Woody is the perfect desk to meet the needs of a growing child. The desk is height adjustable from 50-83 cm for the front part of the tabletop. The desktop can easily be tilted up to 35 degree according to child's preference to achieve a correct sitting posture and help them stay healthy in the workplace. With its rounded corners, modern colours combined with the warmth of the pinewood the design is modern, scandinavian and playful. Personalise your desk by choosing your favourite leg colour and combine it with your favourite desk frame colour. The Woody study desk is available in many different colour combinations.
Recommended age: 6 years.
Dimensions
B 120 cm
H 75 cm
Material
Solid Pine
Metal
Care instructions
Wash with damp cloth
Package numbers
82-50133-3, 82-50134-3, 82-50135-2, 82-50161-2
FLEXA Design Team
In the design of children furniture the designers always focus on the child and it's changing needs, and the products are all designed to improve children's lives in one way or the other. We design safe enviroments for childrens development and stimulate children's natural curiosity and creativity. This permeates everything we do – from product development to production.
Read more
Certified Materials
FLEXA timber is PEFC® and FSC® certified, your guarantee that your child's furniture can be traced back to responsible forestry. All our textiles are STANDARD 100 by OEKO-TEX® which means they have been tested for harmful substances to protect your child's health.

We Grow Together
FLEXA furniture is made to last. Many of our products can be adjusted and rebuilt in new ways to fit the changing needs of your growing child. Quality, durability, and timeless design are never out of fashion – you can easily pass down your child's FLEXA furniture for generations to come.
FLEXA Since 1972
For more than 50 years, FLEXA has brought joy to children around the world with our unique combination of Danish design and the highest standards of safety and quality. The name FLEXA refers to the flexibility of our products, all carefully designed to help your child develop, both when they sleep, play and study.
Find Your Local FLEXA Retailer
You find FLEXA stores and retailers all over the world. Visit your local FLEXA retailer to see, try, and experience our products in person, and get lots of new inspiration for your kid's room. The staff will gladly answer any questions you might have, so you're sure to make the right choice.
Find your retailer
Latest posts
---
Explore more